| | | | |
| --- | --- | --- | --- |
| ENCJ President at MEDEL conference in Krakow | | | |
On 8 December 2017 the President of the ENCJ, Nuria Díaz Abad, attended and spoke at the MEDEL conference in Krakow, Poland. In her address she highlighted the work of the ENCJ in relation to Judgecraft and other relevant European Standards for the Judiciary. A video of the whole conference is availalbe here (the President speaks at minute 30 and 59).
The conference concluded with the adoption of the Krakow Declaration in which MEDEL expresses its concern about the developments in Poland and the further deterioration of the rule of law and calls upon the Senate and the Polish President to re-assess the recent legislation proposals and to observe the European values shared by the family of European States. MEDEL also reiterates its request to the competent EU institutions to take all possible steps to protect the rule of law in Poland as a member state of the European Union.
| | | | |
| --- | --- | --- | --- |
| ENCJ Executive Board´s statement on the latest draft law on the Judicial Council of Poland | | | |
The ENCJ Executive Board is greatly dismayed to learn that the Polish Parliamentary Justice Committee has adopted a number of far-reaching amendments to the law on the National Judicial Council of Poland (Krajowa Rada Sądownictwa – the 'KRS') and has done so, as before, without any meaningful consultation with the KRS. These amendments are expected to be adopted by the Parliament and the Senate within the next days. (full statement)
Reactions by ENCJ Members
Read more...
| | | | |
| --- | --- | --- | --- |
| New members of the SJC of Bulgaria | | | |
The new members of the Bulgarian Supreme Judicial Council (SJC) took their oaths of office on the 3rd of October 2017 in a ceremony at the Palace of Justice in Sofia. The 22 new members who were elected by the magistrates (judges, prosecutors and investigators) and the Parliament will serve a five-year term, in addition to the three ex-officio members of the Council – the heads of the Supreme Court of Cassation and the Supreme Administrative Court and the Prosecutor General.
Read more...
| | | | |
| --- | --- | --- | --- |
| ENCJ Executive Board´s opinion on the Presidential draft Act of Poland | | | |
| | | | |
| --- | --- | --- | --- |
| ENCJ President receives medal from the Polish National Council for the Judiciary | | | |
On the 28th of September the Polish Judiciary celebrated 100 years of Independent Judiciary. In a special ceremony Ms Nuria Díaz Abad, President of the ENCJ, was awarded a medal of the National Council of the Judicial of Poland " Meritorious for Justice – Bene Merentibus Iustitiae" for her work on behalf of the ENCJ promoting and defending an independent and accountable judiciary for the benefit of all in Poland and elsewhere in Europe. The President of the CCJE, Mr Nils Engstad, was awarded the same medal.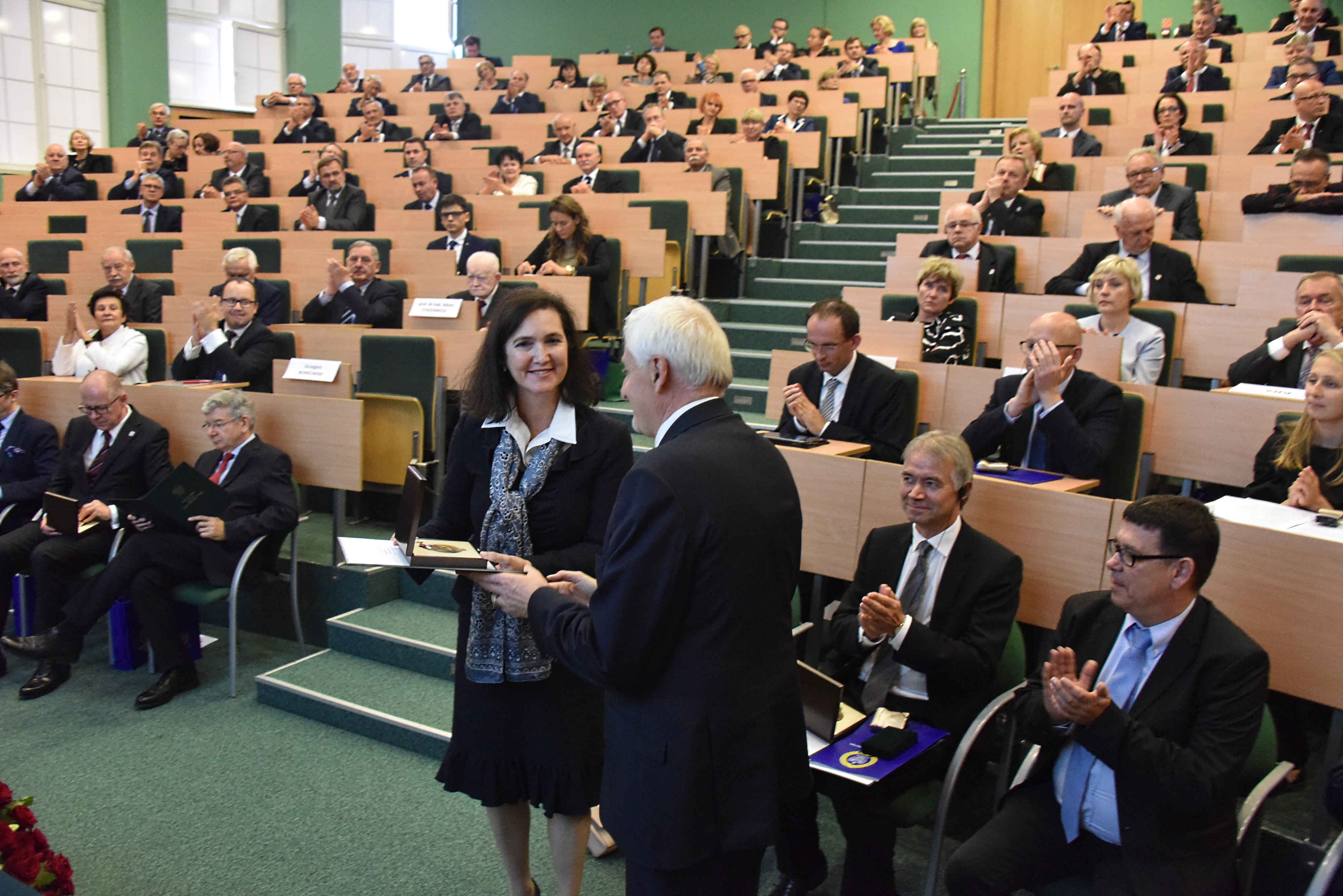 Page 1 of 20