On 19th September 2016 the ENCJ participated in an informal brainstorm session which was organised and hosted by the European Commission. The session aimed to discuss the Quality and Independence of the Justice Systems. Besides the European Commissioner Ms Vera Jourova and the staff of DG Justice, the participants were representatives of the three main Judicial networks: ENCJ, ACA- Europe (Councils of State) and the NPSJCEU (Presidents of the Supreme Courts).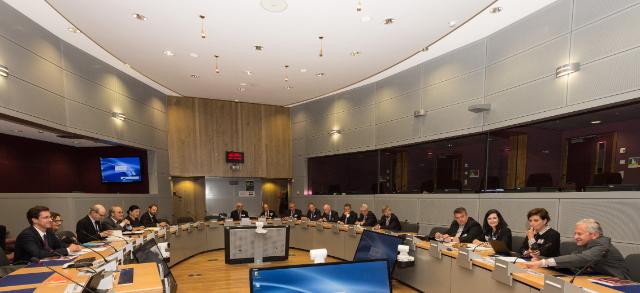 © European Union, 2016
The ENCJ was represented by the President Ms Nuria Diaz Abad, the former President Lord Justice Geoffrey Vos, Mr Damir Kontrec (State Judicial Council of Croatia) and Monique van der Goes. 
The discussion focussed on the need to increase public confidence in a changing society. There was a particular focus on the EU Justice Scoreboard and the need to develop indicators for the Quality of Justice and to evaluate the effectiveness of the safeguards for the Independence of the Judiciary.