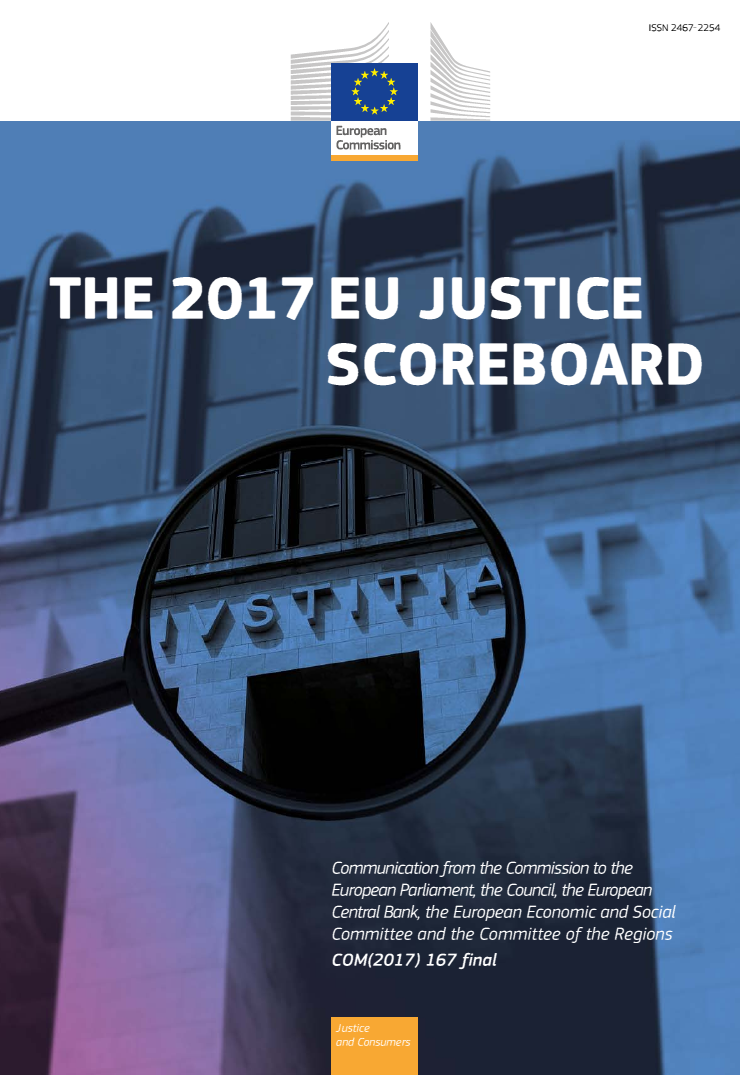 The European Commissioner for Justice and Consumers Ms. Vera Jourova presented the 2017 EU Justice Scoreboard on Monday 10th April.
According to the Commission this 5th edition of the EU Justice Scoreboard confirms that effective justice systems are essential to build trust in a business and investment-friendly environment in the single market. Ms Jourova therefore encourages Member States to ensure that any justice reform respects the rule of law and judicial independence as this is key for citizens and businesses to fully enjoy their rights. An independent and well-functioning justice system is a fundamental pillar of every democracy.
As with previous editions the ENCJ and its Members collaborated with the European Commission on the Scorebaord specificially in the chapter dealing with Judicial Independence.